Who wants the new catalog FIRST?
Who wants the new 2014-2016 In Color Markers for FREE?
Are you jumping up and down in your seat, waving your hand and saying "mmmmeeeeeeeeee"?
Then it's your lucky day!
Through Sunday, May 11th I'm going to do just that!
My all-expense paid incentive cruise from Stampin' Up! would never have been possible without my customers. So, as a way of saying 'thank you' I want to bless you – yes, with a new catalog and a free package of new In Color Markers.
How?
Place an order in my ONLINE store of $50 or more, between April 30th and May 11th and you will be the FIRST TO RECEIVE THE NEW 2014-2015 STAMPIN' UP! CATALOG.  I will mail this catalog directly to you when I return from the cruise, allowing you to be among the first to own it.  Flag your favorites with the adorable post-it-notes I will include, oohhh and aahhh over the new samples – this catalog is YOURS!  This new catalog will ALSO INCLUDE my Bon Voyage Bucks coupon for your first order in June.
Place an order in my ONLINE store of $50 or more, between June 2nd-June 30th and redeem your Bon Voyage Bucks coupon which provides you with a

FREE PACKAGE OF 2014-2016 IN COLOR MARKERS! 
That's right, an entire package of the five newest In Colors for FREE…valued at over $23!  These markers will be shipped directly to your home from me and are not a part of your online order, allowing me to cover the shipping and taxes for you!
 Today also wraps up my segment of the Mini Memories Album Kit.
Here are the final pages.
And, just so we're clear – there is NO reason you can't create an album (or two) as gifts this year for Mother's Day, a graduation gift, a wedding or shower gift with this adorable and affordable kit.
At $13.95 you can't go wrong.
But, hurry, they are only available until June 1st!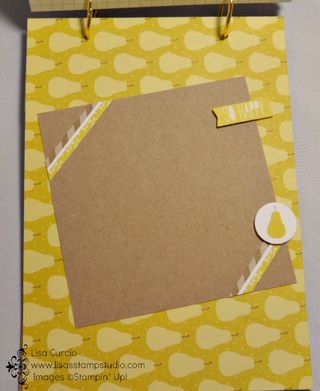 CLICK HERE
to subscribe to my FREE weekly newsletter for tips, creative inspiration, promotional items and event information.